NACC | Nihombashi Anarchy Culture Center

日本橋アナーキー文化センター
Nihombashi, Tokyo
Sep, 2022
Chaotic Art Gallery Space
Direction: Mihara Yasuhiro, Operation: Sosu Inc.
Space Design / Selfbuild support: Insideout ltd. +
ON
Kiosk: Insideout ltd., Wall Art: DIEGO + Biko and Kenny from TZC
再開発が進む日本橋・三越前エリアの解体予定のビルにて、期間限定のアートスペース「日本橋アナーキー文化センター」のセルフビルドによる改装プロジェクト。元々、奈良県のアンテナショップであった内装、残された什器を、可能な限り再利用。壁や天井、什器の一部を切断、破壊し、新たな場づくりの実験をしている。アート作品のように切り取られた内装は、切断面以外、再塗装。1年間、様々なアート作品が入れ替わることを想定し、余白を残しながら、「破壊」と「遊び」が繰り返されていく。
A project to renovate the Nihonbashi Anarchy Culture Center, a period-limited art space in a building scheduled for demolition in front of Mitsukoshi department store, Nihonbashi area, which is undergoing redevelopment. The interior, originally an antenna store for Nara Prefecture, and remaining fixtures were reused as much as possible. The walls, ceiling, and some of the fixtures were cut and destroyed to experiment in creating a new type of place. The interior, cut out like a work of art, is repainted except for the cut surfaces.
Anticipating that various artworks will be replaced over the one-year period, destruction and play are repeated, leaving a blank space.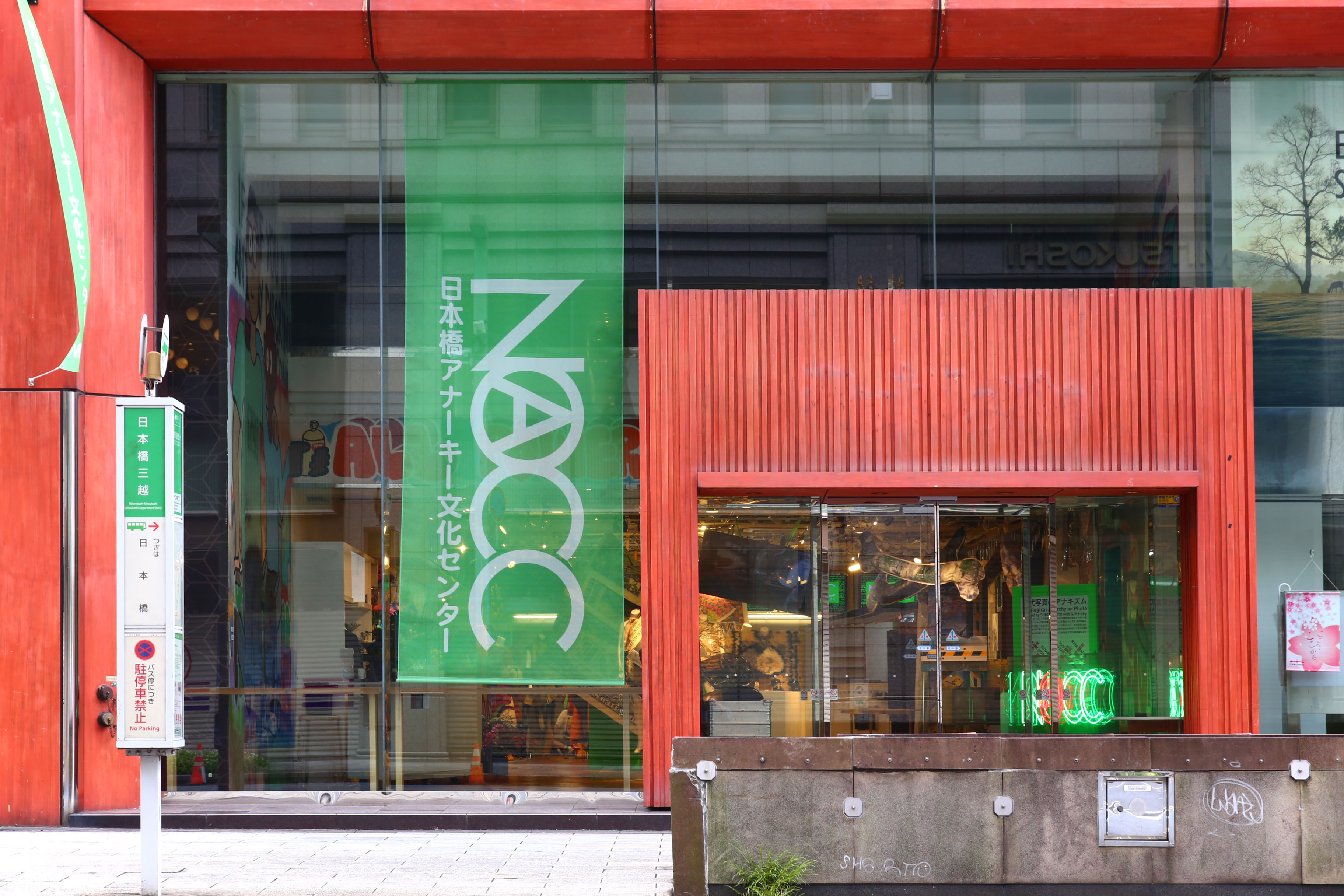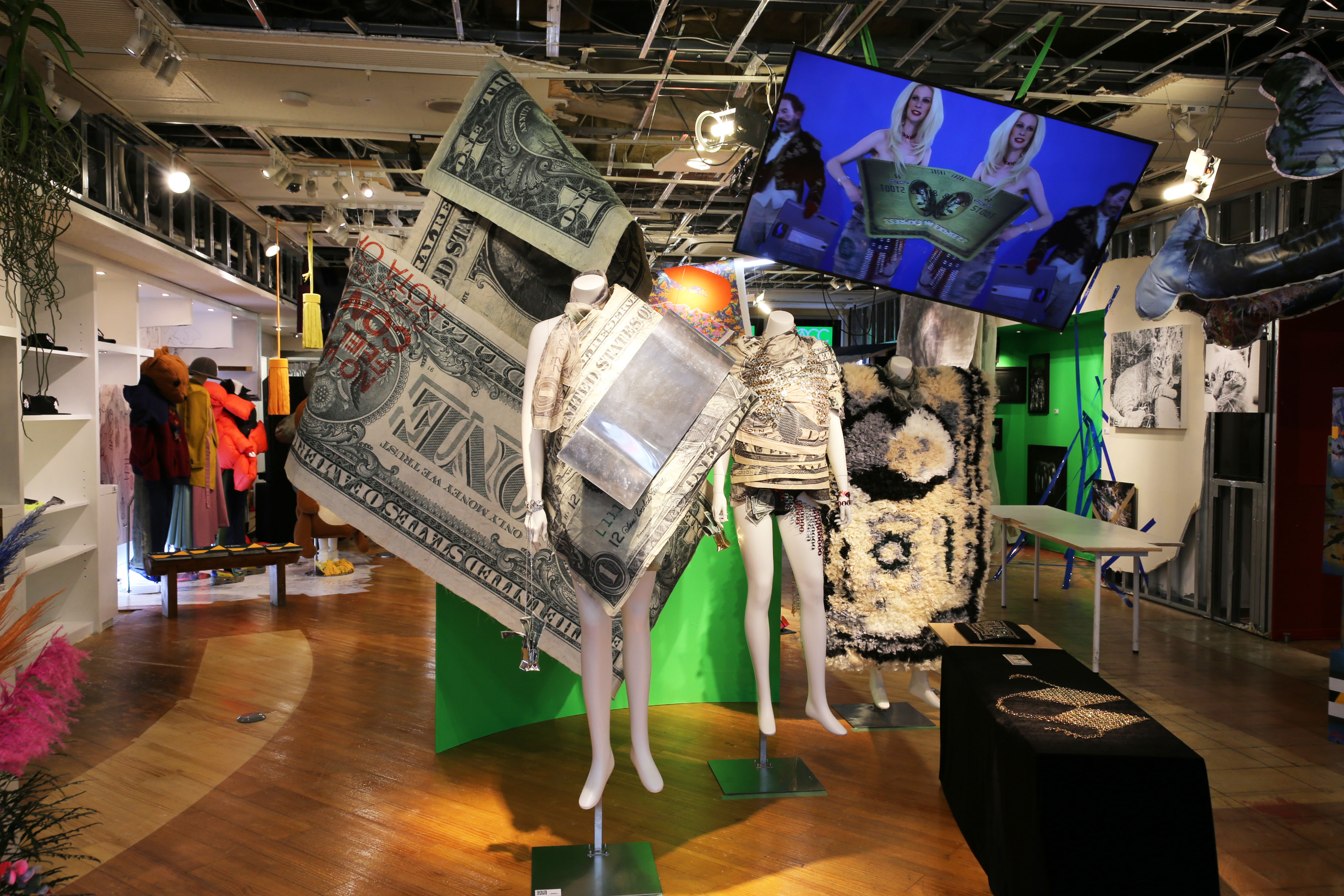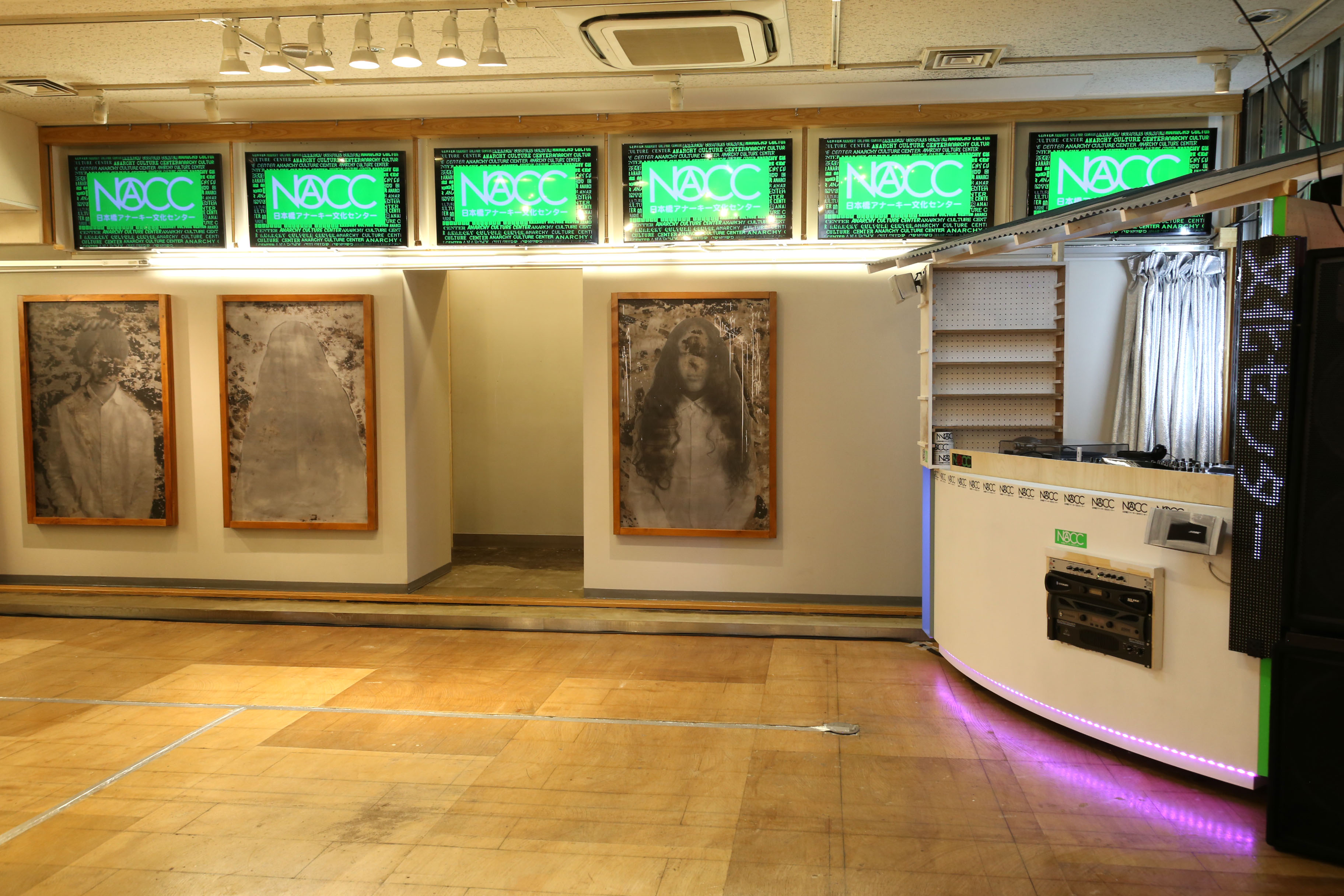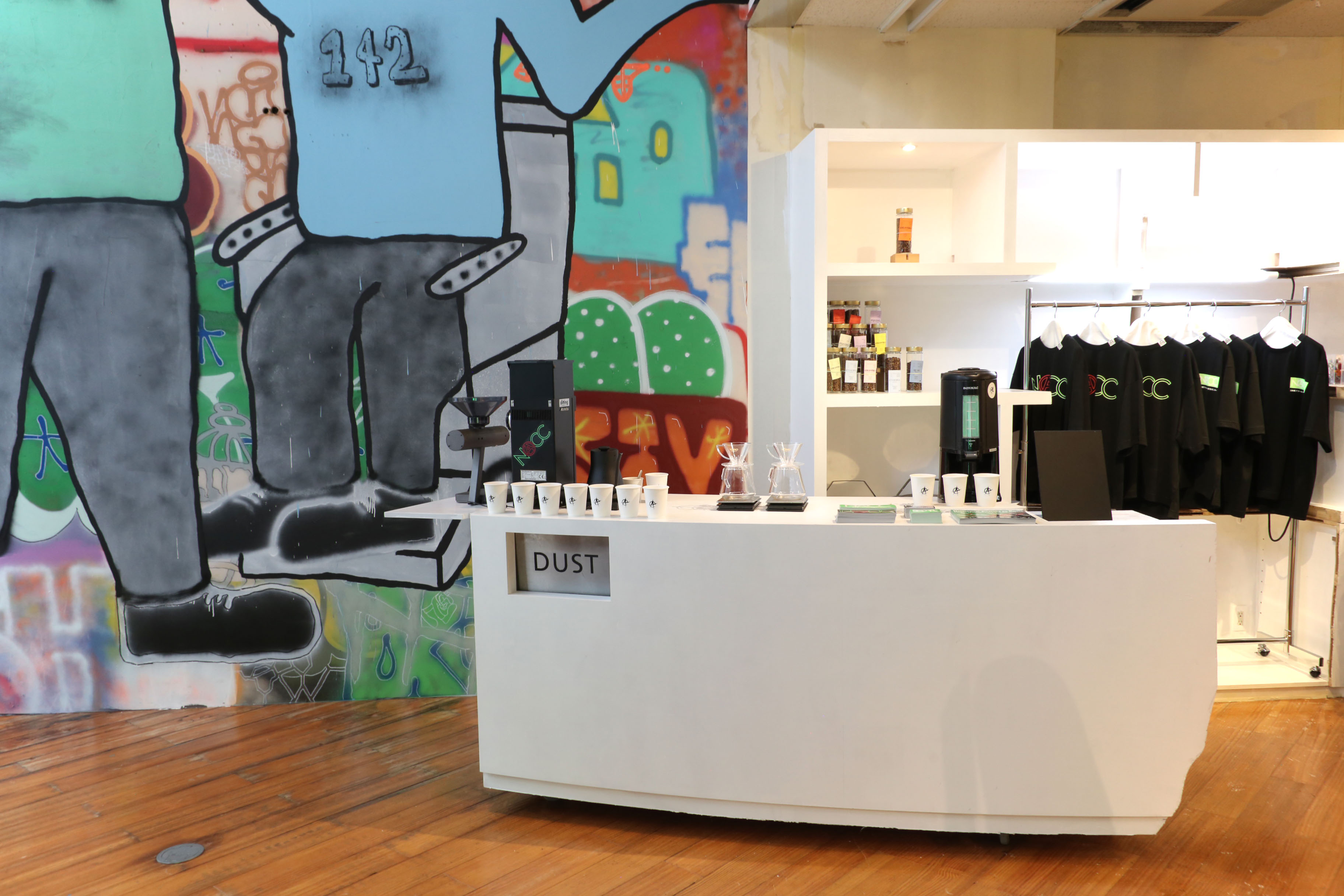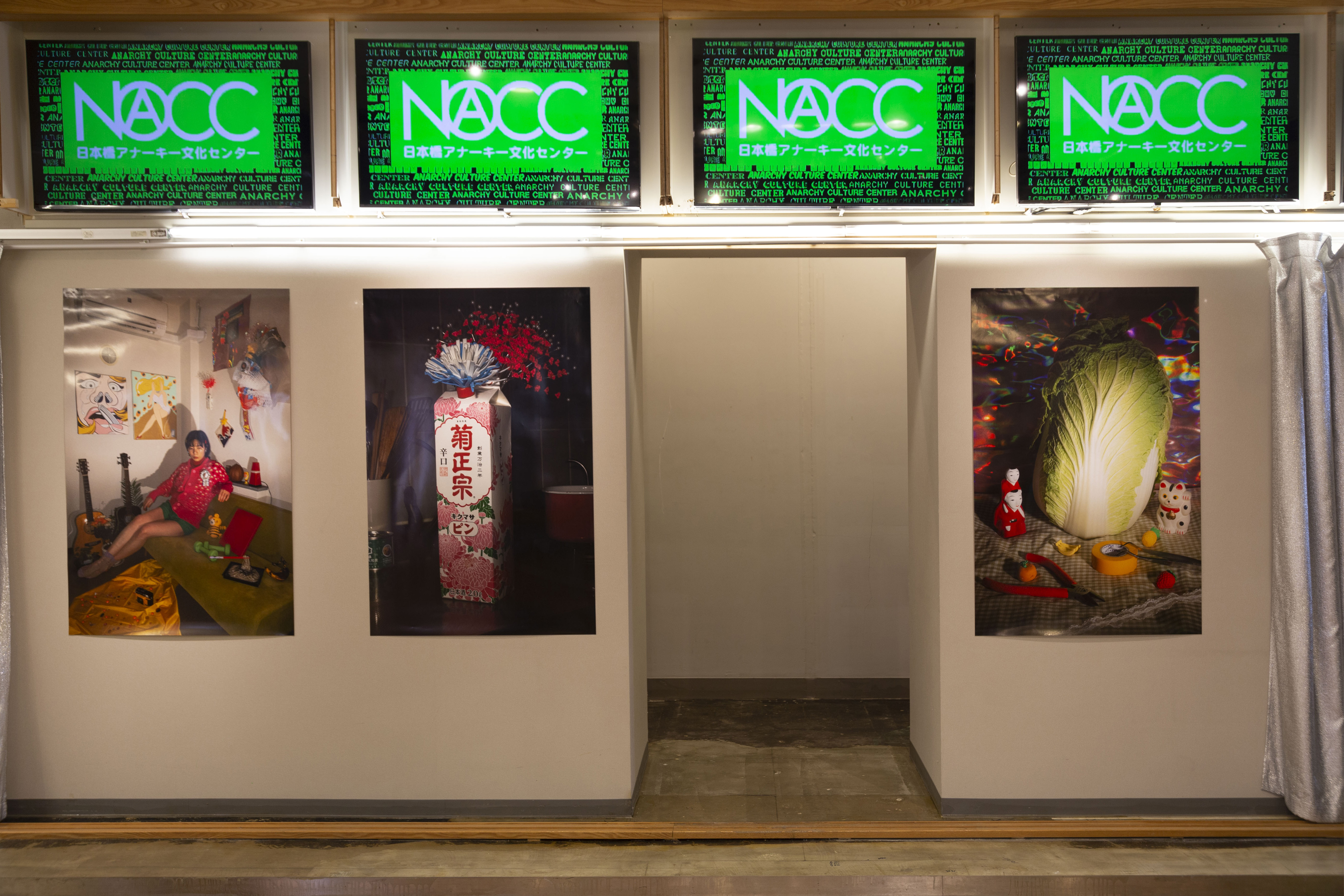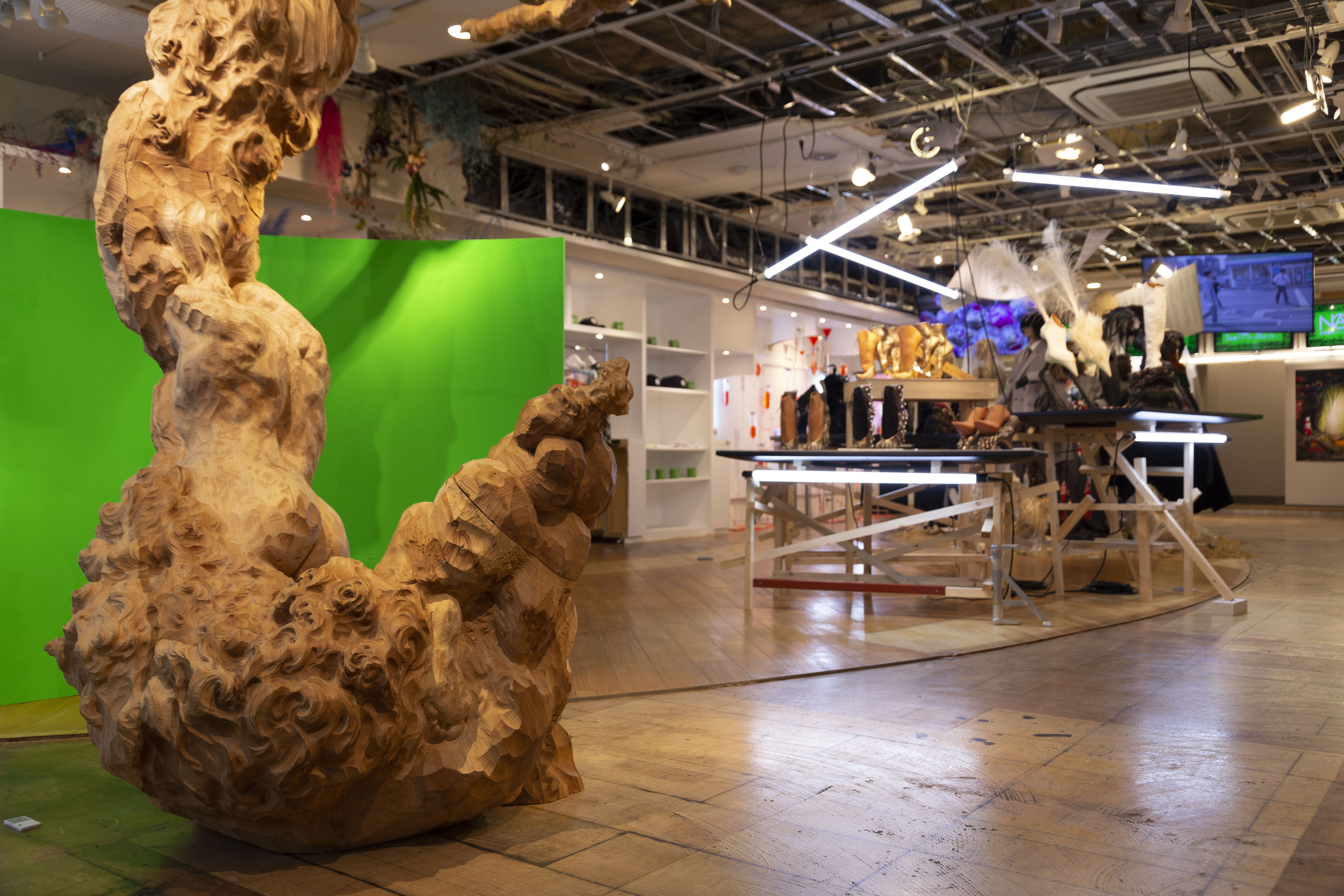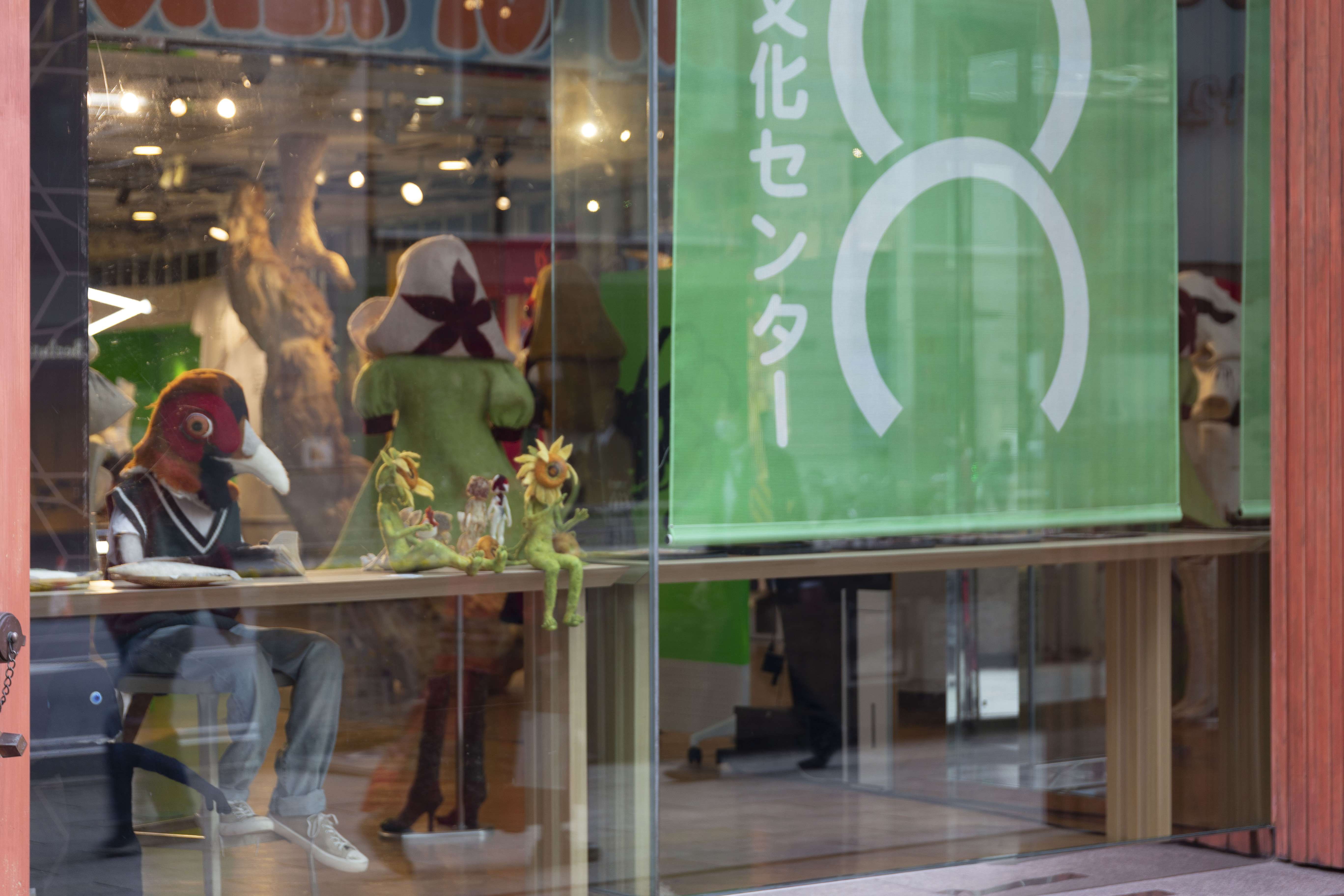 「日本橋アナーキー文化センター」とは
www.nac-c.jp
遊戯が人間活動の本質であり,文化を生み出す根源だとする人間観。
そしてまた遊戯は生活維持を求める生物学的活動を超え、生活に意味を与えるものである。」
1938年、ヨハン・ホイジンガが著書「ホモ・ルーデンス(遊ぶ人)」で「遊びは文化より先に」と語りました。いわゆる「文化」というのは1つの概念ではなく様々な「遊び」が生み出した副産物であると言えるでしょう。とは言えども、昨今の時代を見ると「遊び」という文脈が薄れ「文化=商業」のような定義になってしまいました。
私たちは「文化を守る。文化を創造する。」など歯切れの良い言葉は言いません。その代わり得体の知れない熱量や情熱を欲しています。それこそが「遊び」であり、ぼんやりとした現代に対するアンチテーゼになると信じてます。
日本橋アナーキー文化センターでは約一ヶ月半の間、表現方法が異なる作家が作品を展示します。
アート 音楽 建築 映像 写真 ファッション エトセトラなど様々な自己表現の「場」。アーティストたちのショーケースであり、またクロスジャンルの化学反応を引き起こす「場」。混沌であれ 完結しない事。
Nihombashi Anarchy Culture Center (NACC) is...
The philosophy of mankind holds that play is the essence of human activity and the root from which culture emerges. And play also gives meaning to life beyond the biological activity that seeks to sustain life." In 1938, Johan Huizinga spoke of "play precedes culture" in his book Homo Ludens (The Playing Man). So-called "culture" is not a single concept, but a byproduct of various forms of "play. However, in the current era, the context of "play" has faded away, and culture has become defined as commerce. We are "preserving culture, creating culture. We do not say such snappy words as "preserve culture," "create culture," etc. We don't say such crisp words as "preserve culture," "create culture," and so on. Instead, we want to see a kind of passion and enthusiasm that is unattainable. We believe that this is what "play" is and that it is the antithesis of the current hazy modern world. For about a month and a half, Nihonbashi Anarchy Cultural Center will exhibit works by artists with different ways of expression. Art, music, architecture, film, photography, fashion, et cetera, etc., a "place" for various forms of self-expression. A showcase for artists and a "place" for cross-genre chemical reactions. Be chaotic, but never complete.