ORIHICA HALF MARKET
ビジネスカジュアルショップ「ORIHICA」の実験的店舗プロジェクト。コロナ禍で撤退した店舗の残置内装やスケルトン区画環境をそのまま引き継ぎ、移動型什器を持ち込んだり、テープやスタンプ、ステッカー等のグラフィック装飾による期間限定の店づくり。ブランドが意識してきたサブカルチャーや地域特有のエッセンスを、ローコストながら、手間暇をかけて、アイデアがつまった演出を試みている。今までの枠組みとは異なる出店や商流を模索した、ニューノーマル時代のお店のかたち。

An experimental store project for the business casual store
ORIHICA.Taking
over the remaining interior of the store that was withdrawn due to the Corona disaster and the existing plot environment, we brought in mobile fixtures and created a limited-time store with graphic decorations such as tape, stamps, and stickers. The essence of subcultures and regions that the brand has been aware of is brought to life in a low-cost, time-consuming, and idea-filled presentation. This is a form of store for the new normal era that seeks to open stores and conduct business differently from the conventional framework.
Spring 2021 ~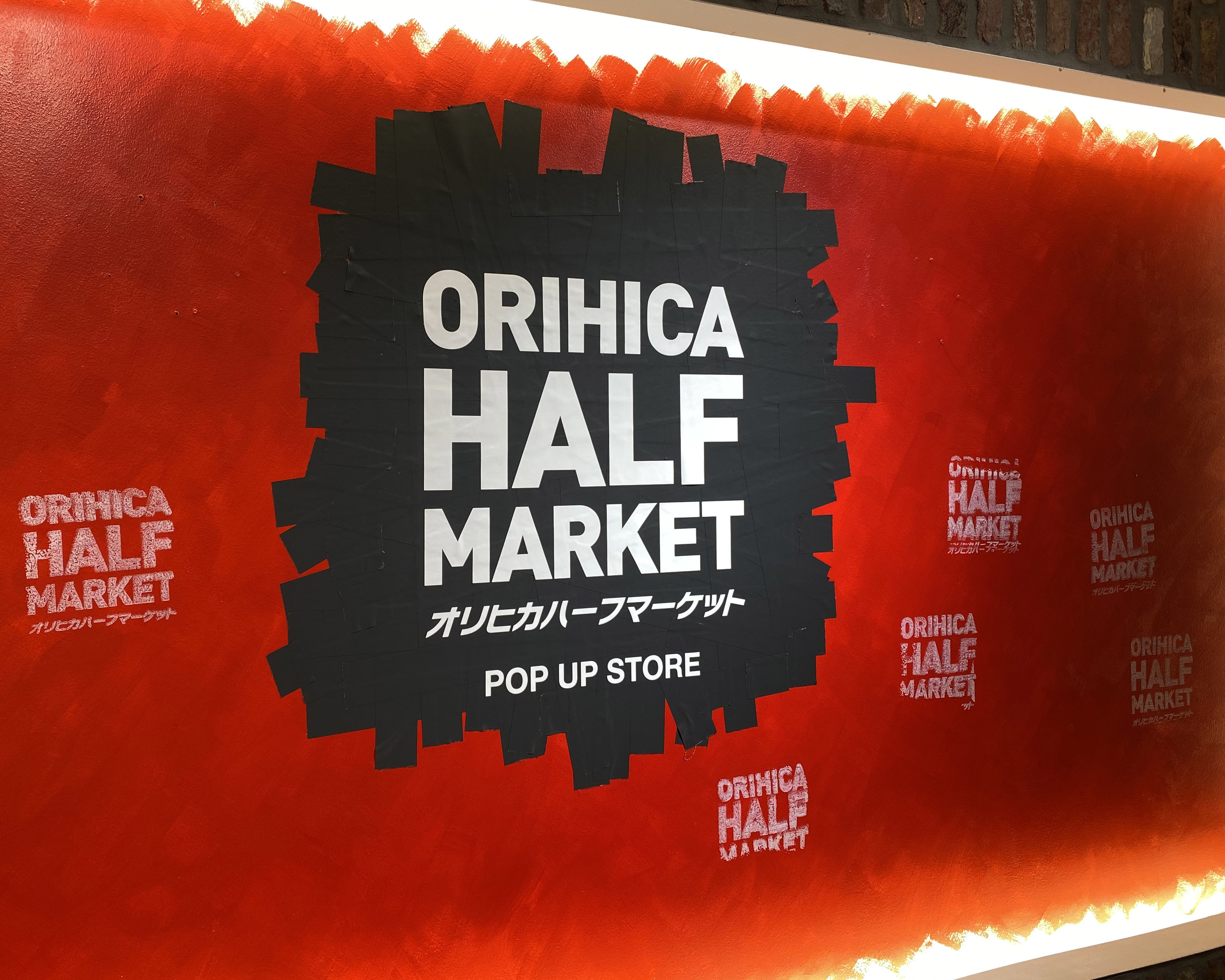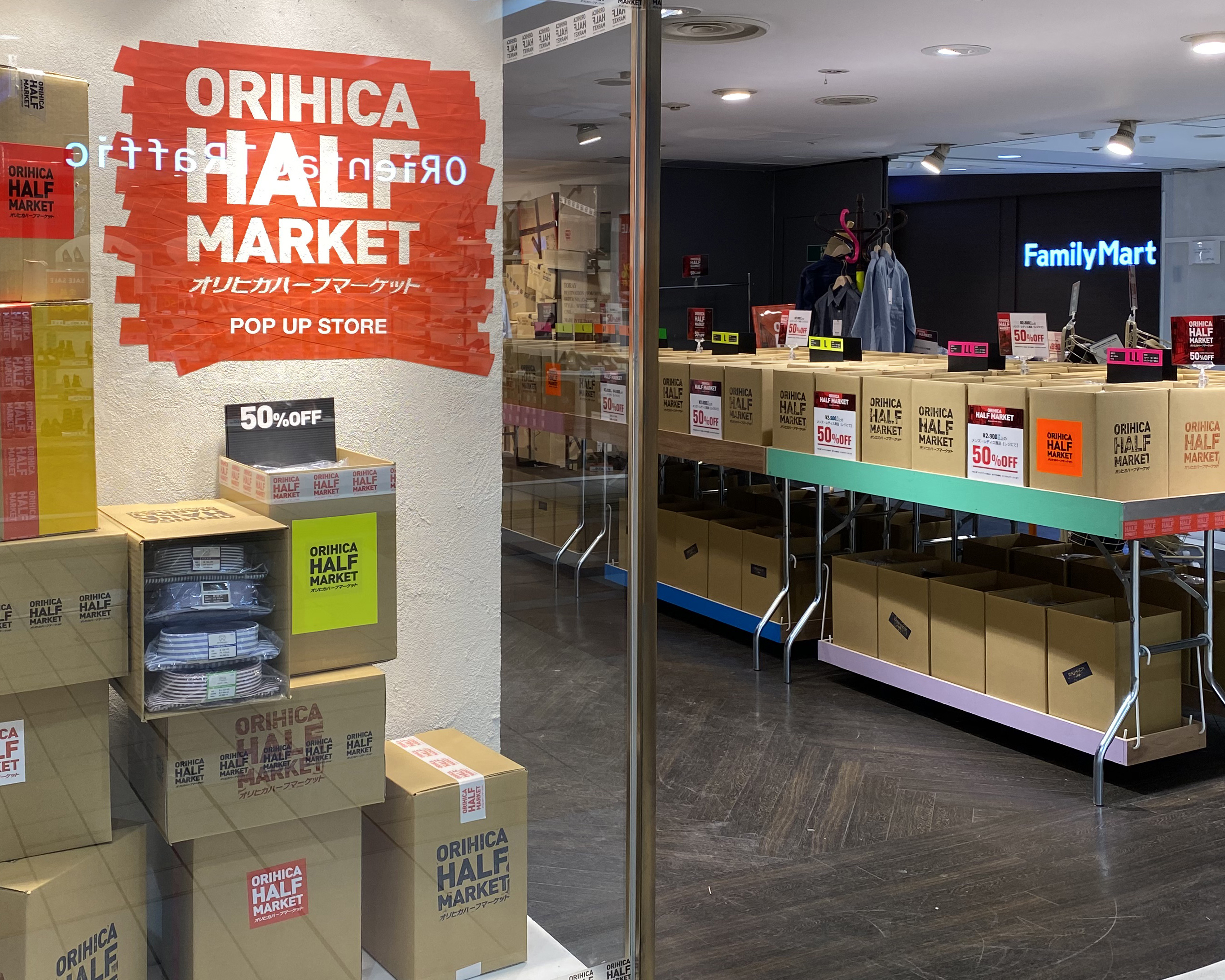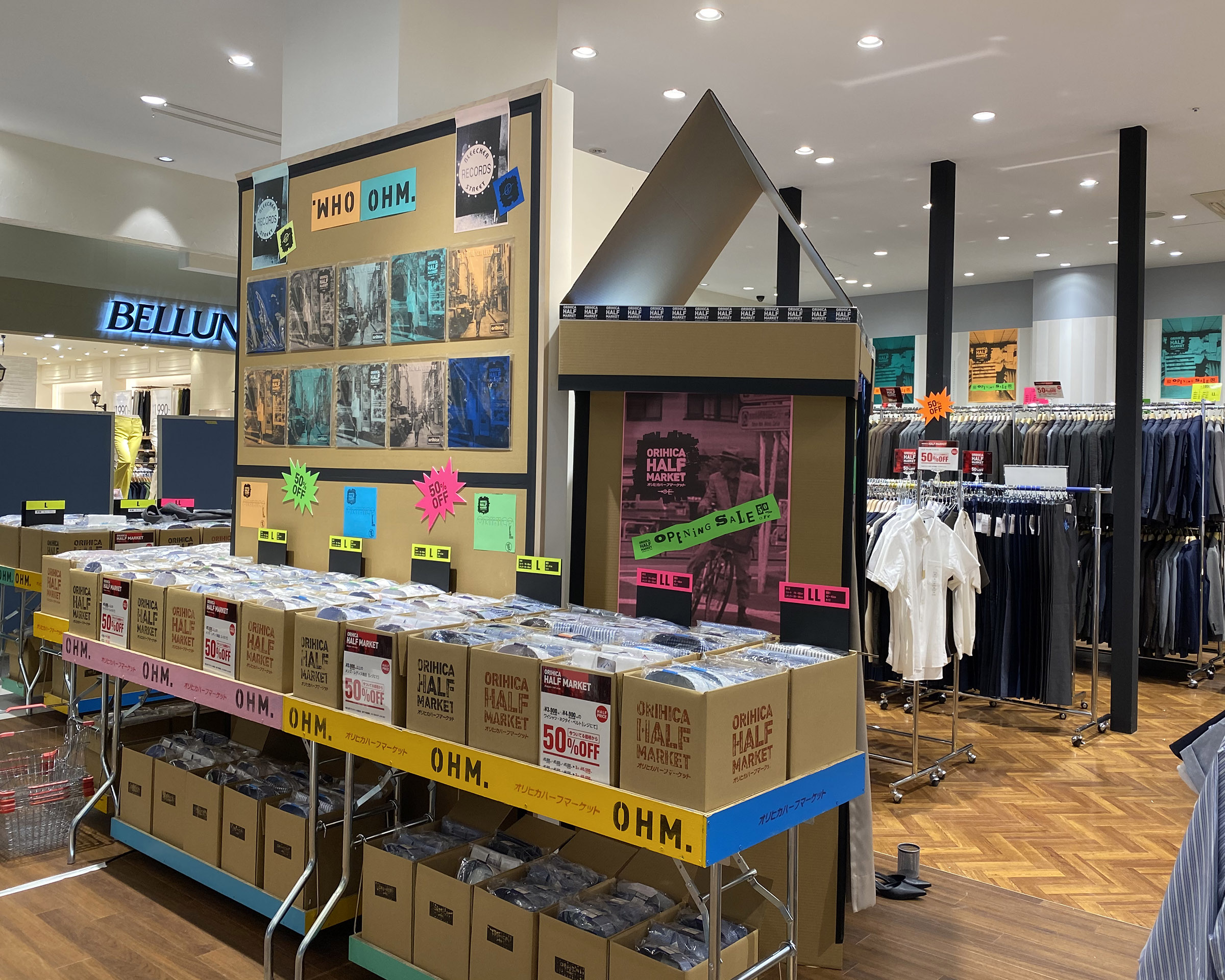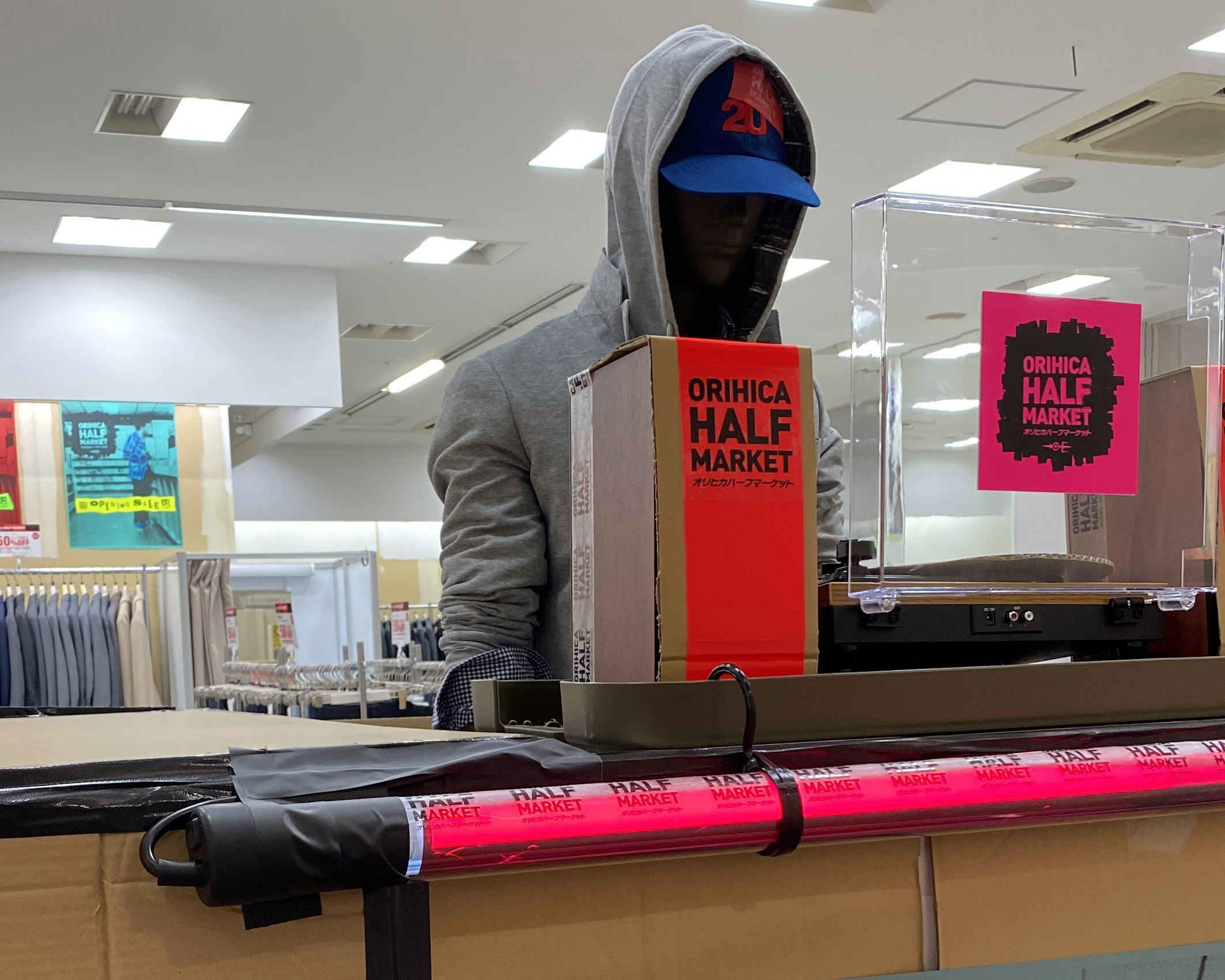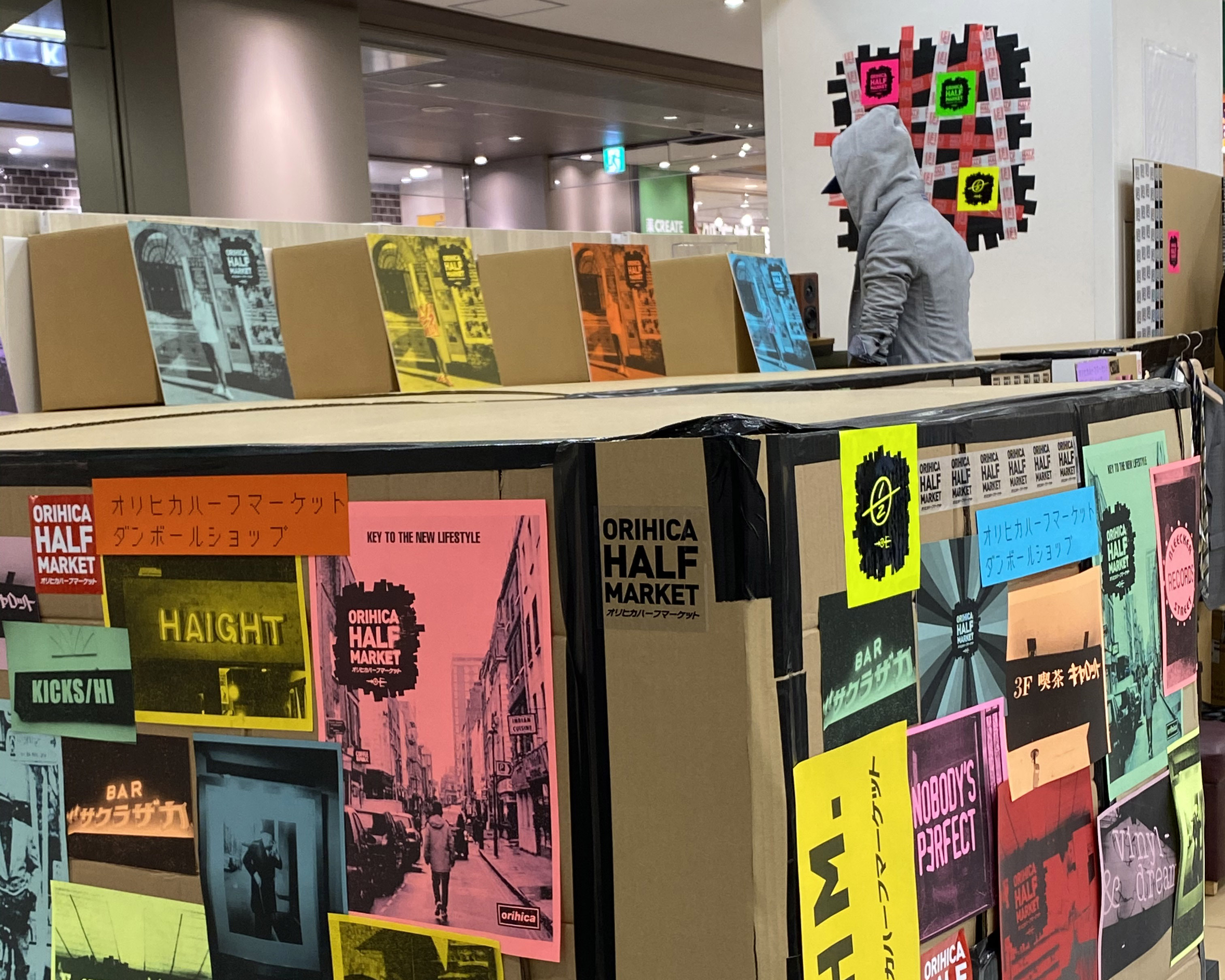 Concept, Direction: Akihiro Aoki
store making: orihica staff
VMD: Shinichi Hosaka
Coordination, Assemble, Printing, Taping: Insideout ltd.